NEW Porsche OEM 4-Way Switch 7PP953519DIVI 7PP.953.519.D.IVI
Description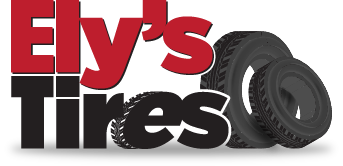 HAVE QUESTIONS?
954-228-ELYS
Fast
service… and a
great
price!

Description
Hello and thank you for clicking on our listing! Up for sale is a NEW single (1) factory original OEM switch for a Porsche. May fit other makes or models. Please refer to your vehicle and dealer to verify compatibility.
Features

4-WaySwitch (forward, reverse, down, up)

Check your dealer for fitment

Does not come with any wires or harnesses
Does not come with any mounting hardware

NEW OEM Part

Mfg. Part No.: 7PP.953.519.D.IVI
Item No.: 34818390

Our Shop

Need to contact us? Just shoot us a message!

**We strive our hardest to respond to all e-mails within 15 minutes of being received during normal business hours.

Other Information
We strive for PERFECTION, if there is any reason, ANY whatsoever in which we do not deserve 5 star ratings or positive feedback, please contact us and we will make sure you are a satisfied customer.

Frequently Asked Questions
What is OEM?
OEM stands for Original Equipment Manufacturer. This means that this part comes directly from the factory where it was originally made for placement in a vehicle.

Payment & Shipping Options
PayPal is the preferred payment method online. All of our items are shipped via UPS ground or USPS. After the item has been purchased, UPS or USPS will pick it up within 1 business day. All tracking numbers will be uploaded to eBay for easier tracking. Customers in Hawaii, Alaska and Puerto Rico are welcome, however, please message us before purchasing. We also welcome customers from Canada, however please note you will be responsible for all applicable duties and taxes, and incur a $30 s/h charge on top of the shipping (usually free) for your order.
All shipments over $150 will be sent with delivery confirmation, meaning a signature will be required on delivery. All shipments over $300 will be sent with adult delivery confirmation, meaning an adult over 21 years of age must sign for the package to be delivered. You may opt out of this requirement by sending us a message with your order, stating you'd prefer to 'opt out of delivery confirmation'.
Return Policy & Warranty

Quality is strictly enforced at Ely's Tires. Every single tire has been pressure tested and inspected for damages, leaks, and visual defects (unless otherwise stated.) Every single rim is spun on a balance machine and inspected for bends. Every item we sell is rigorously inspected to ensure perfection. In the unlikely event you experience a problem with any of our items, please call or email us immediately. We will either ship out a replacement immediately or issue a full refund including shipping! We will assure you remain a satisfied customer! Returns, refunds, or exchanges must be processed 30 days of you receiving the item.

Feedback Policy

Here at Ely's we highly value our name and feedback percentage. We always strive to keep the customer first and always satisfied. In the unlikely occasion that you are not satisfied, please contact us immediately and we will do anything possible to correct the situation. Our phone number is listed in all of our listings, thus you can contact us at anytime during our business hours. The biggest reward for us is your positive feedback and 5 star DSR ratings.
---
On Jan-15-13 at 12:53:05 PST, seller added the following information:




Powered by eBay Turbo Lister

The free listing tool. List your items fast and easy and manage your active items.


Additional information
Brand

Manufacturer Part Number

Other Part Number

Item Number

Also note

Please note
Compatibility
Item Compatibility List
| Year | Make | Model | Trim | Engine | Notes |
| --- | --- | --- | --- | --- | --- |
| 2012 | Mercedes-Benz | C350 | 4Matic Coupe 2-Door | 3.5L 3498CC V6 GAS DOHC Naturally Aspirated | |
| 2012 | Mercedes-Benz | C350 | Base Coupe 2-Door | 3.5L 3498CC V6 FLEX DOHC Naturally Aspirated | |
| 2012 | Mercedes-Benz | C350 | Base Coupe 2-Door | 3.5L 3498CC V6 GAS DOHC Naturally Aspirated | |
| 2012 | Mercedes-Benz | C350 | Base Sedan 4-Door | 3.5L 3498CC V6 GAS DOHC Naturally Aspirated | |
| 2012 | Mercedes-Benz | C350 | Sport Sedan 4-Door | 3.5L 3498CC V6 FLEX DOHC Naturally Aspirated | |
| 2012 | Mercedes-Benz | C350 | Sport Sedan 4-Door | 3.5L 3498CC V6 GAS DOHC Naturally Aspirated | |
| 2011 | Mercedes-Benz | C350 | 4Matic Sedan 4-Door | 3.5L 3498CC V6 GAS DOHC Naturally Aspirated | |
| 2011 | Mercedes-Benz | C350 | Sport Sedan 4-Door | 3.5L 3498CC V6 GAS DOHC Naturally Aspirated | |
| 2010 | Mercedes-Benz | C350 | 4Matic Sedan 4-Door | 3.5L 3498CC V6 GAS DOHC Naturally Aspirated | |
| 2010 | Mercedes-Benz | C350 | Base Sedan 4-Door | 3.5L 3498CC V6 GAS DOHC Naturally Aspirated | |
| 2010 | Mercedes-Benz | C350 | Sport Sedan 4-Door | 3.5L 3498CC V6 GAS DOHC Naturally Aspirated | |
| 2009 | Mercedes-Benz | C350 | 4Matic Sedan 4-Door | 3.5L 3498CC V6 GAS DOHC Naturally Aspirated | |
| 2009 | Mercedes-Benz | C350 | Base Sedan 4-Door | 3.5L 3498CC V6 GAS DOHC Naturally Aspirated | |
| 2009 | Mercedes-Benz | C350 | Elegance Sedan 4-Door | 3.5L 3498CC 213Cu. In. V6 GAS DOHC Naturally Aspirated | |
| 2009 | Mercedes-Benz | C350 | Sport Sedan 4-Door | 3.5L 3498CC 213Cu. In. V6 GAS DOHC Naturally Aspirated | |
| 2009 | Mercedes-Benz | C350 | Sport Sedan 4-Door | 3.5L 3498CC V6 GAS DOHC Naturally Aspirated | |
| 2008 | Mercedes-Benz | C350 | 4Matic Sedan 4-Door | 3.5L 3498CC V6 GAS DOHC Naturally Aspirated | |
| 2008 | Mercedes-Benz | C350 | Base Sedan 4-Door | 3.5L 3498CC V6 GAS DOHC Naturally Aspirated | |
| 2008 | Mercedes-Benz | C350 | Elegance Sedan 4-Door | 3.5L 3498CC 213Cu. In. V6 GAS DOHC Naturally Aspirated | |
| 2008 | Mercedes-Benz | C350 | Sport Sedan 4-Door | 3.5L 3498CC 213Cu. In. V6 GAS DOHC Naturally Aspirated | |
| 2008 | Mercedes-Benz | C350 | Sport Sedan 4-Door | 3.5L 3498CC V6 GAS DOHC Naturally Aspirated | |
Related Products